Technology Licensing and OEM Partners
Pictographics International Corporation is a leading provider of digital color technology used in advanced color management applications. Through technology license partners and end user software products, CandelaColor® Digital Color Technology by Pictographics is used to Make the Color Right on digital images that are seen by hundreds of thousands of people every day as they read their newspapers, page through a catalog, look at a billboard or magazine ad, watch an animated movie, or share photographs with a friend. So, even if you have never heard our name, it's very likely you've seen the results of our technology at work.

Pictographics Licenses Technology and Products
We develop digital color technology and license the technology to digital imaging hardware manufacturers, software developers, system companies, and distributors.
Digital cameras (low, medium, and high end)

Printers (ink jet, photographic, newspaper, etc.)

Film animation production (feature films)

Scanners (negative, print, large format, etc.)

Postscript RIPs

Special in-house printing systems

On-line photo services

Digital mini-lab systems

In-store printing systems

CD/DVD Publishing Systems

Photo Kiosks

Photo ID Printing Systems
---
Pictographics Licensing Partners Examples
---
---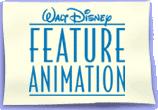 The Walt Disney Feature Animation Company Licenses CandelaColor® Suite Libraries to manage the color in the design and production process of animated feature films.


---

Primera Technology, Inc. (www.primera.com) licenses CandelaColor® technology to print accurate color CD labels in their line of CD printers and Disc Publishing Systems.

---

DataCard Group, (datacard.com) a leading manufacturer of credit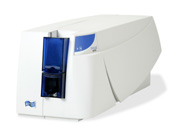 card and Photo ID production systems utilizes CandelaColor Suite to print accurate color in their line of Photo ID printers.


---

Fargo Electronics, Inc. (NASDAQ: FRGO) is a leading developer, manufacturer and supplier of printing systems and consumable supplies that personalize plastic identification cards. Fargo printing systems personalize cards by printing images, text and bar codes and encoding data onto magnetic stripes, smart chips and proximity antennae. Fargo licensed CandelaColor technology to Make the Color Right in their photo ID printers.
---
CCI Europe (ccieurope.com)
From its inception CCI Europe has endeavored to make the world's leading publishing solutions better. An environment of constant innovation has seen its CCI NewsDesk and CCI AdDesk Solutions mature into one of the world's premier publishing solutions, which have been chosen by many of the world's most renowned newspapers. CCI Europe employs libraries from the CandelaColor® Suite to Make the Color Right.
---
Pictographics developed and licensed BullZeye4 , a private label OEM color correction software product for to Gary Fong, a world renown professional photographer.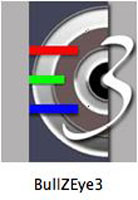 BullZEye 4™ High-Speed Color Corrector!
INSPECTS/SELECTS/CORRECTS ALL IN ONE STEP!
For more information and to buy
BullZEye4™
go to www.garyfong.com
---
Pictographics Partnerships and Licensing Program
We license our products and technology through an expanding network of business partnerships.
For more information on the Pictographics Licensing Program contact Wayne Huelskoetter, email, or call 952-894-6247, X1#.